Skincare products vary wildly in the types of results they give. More often than not, over-the-counter products simply don't cut it. At Lakeside Dermatology, we offer skincare products that have been consistently proven to improve the look and health of your skin. If you want to find out which of our products is right for you, schedule an appointment with our office today! We offer a free cosmetic consultation!


Regenerating Skin Nectar with TriHex Technology
A skin prejuvenation treatment that contains TriHex Technology, a proprietary blend of peptides and botanicals in a formulation specifically designed to use before a procedure to precondition your skin as well as immediately following to optimize healing and reduce downtime.

Restorative Skin Complex with TriHex Technology

A skin Restorative serum that contains TriHex Technology and is designed to help support your skins ongoing natural ability to produce new healthy collagen and elastin.

TransFORM Body Treatment
This unique formulation of TransFORM Body Treatment with TriHex Technology utilizes a patent pending LipoDRONE TM Delivery System to target the fat layers of the skin and help to accelerate the body's natural removal process of post-procedure of fat debris. The addition of TriHex Technology helps to support the production of new collagen and elastin to address the skin laxity, texture, and crepiness.
Restorative Eye Treatment with TriHex Technology

Delivers unique benefits to the delicate eye area which are essential for a rejuvenated appearance.
Reduces the appearance of fine lines and wrinkles around the eye.
Diminishes the appearance of puffiness around the eye.
Helps improve appearance of skin firmness around the eye.
Promotes even skin tone and helps reduce appearance of dark circles around the eye.
And More!
---
Thorne is unique in approaching wellness in an integrative way, delivering health testing, education and intervention. Thorne's scientific and ethical approach to formulating and manufacturing supplements is unparalleled. By clicking the "Order Online" button above, you will be taken directly to our personal Thorne website where you can shop for your supplements.
Vitamin D
Get the vitamin that supports healthy teeth, bones, and muscles, as well as cardiovascular and immune function*
Vitamin D, in its D3 form, is more potent and better absorbed form than its D2 form. Thorne's vitamin D supplements contain no lactose and no preservatives. NSF Certified for Sport®
NAC
A potent antioxidant that supports comprehensive wellness, including lung, liver, kidney and immune function.*
NAC (N-Acetylcysteine) is an amino acid that increases glutathione levels, which supports respiratory health and detoxification in the liver and kidneys.*
Zinc Picolinate
From supporting immune function to reproductive health, zinc is an essential nutrient that plays a key role in your health*
Support optimal wellness with a highly absorbable form of zinc. Zinc supports general wellness, promotes healthy connective tissue, and helps maintain healthy eye and reproductive health.*
---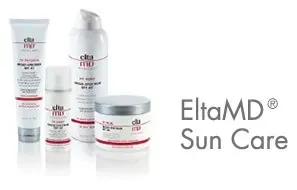 EltaMD® has garnered a reputation as a skincare line that provides powerful protection while remaining gentle on even the most sensitive types of skin. To help you protect your skin from damaging UV rays from the sun, we offer the following EltaMD® Sun Care products:
UV Aero Broad-Spectrum SPF 45
UV Clear Broad-Spectrum SPF 46
UV Daily Broad-Spectrum SPF 40
UV Daily Broad-Spectrum SPF 40 Tinted
UV Lip Balm Broad-Spectrum SPF 41 Tinted
UV Sport Broad-Spectrum SPF 50
And More
---
EltaMD® Skin Care
EltaMD® also provides an impressive line of skincare products that keep the skin clean, healthy and moisturized. We offer the following at Lakeside Dermatology:
AM Therapy Facial Moisturizer
PM Therapy Facial Moisturizer
Foaming Facial Cleanser
So Silky Hand Creme
Moisture RIch Body Creme
And More
---
Latisse®
Latisse® is a topical treatment that is applied to the lash line every day. After a few weeks of consistent use, you can expect your natural eyelashes to grow longer, thicker and darker.
---
Nutrafol®
Nutrafol is a 100% Drug-Free Dietary Supplement that uses specifically selected botanical nutraceutical ingredients to improve the health of your hair and target the multiple causes of thinning hair. Men and women have different biochemical needs so Nutrafol has two distinct formulas – Nutrafol for Men and Nutrafol for Women. We offer both formulas at Lakeside Dermatology.
---
Learn More Today
We're proud to offer skin and hair products that truly make a difference at Lakeside Dermatology. If you are located in Sebring, Winter Haven or the surrounding area, contact our office to learn more about our professional products.